LinkedIn Ads: 7 Steps for Successful Lead Generation
by Kevin James Curran, on Apr 16, 2020 10:05:48 PM
Honestly, it feels like the world of business, es
pecially marketing, is going crazy. There are so many social media platforms that get sidelined and LinkedIn is one of them. Do you think
advertising on LinkedIn
can be a real deal for businesses? No one is sure why LinkedIn ads are always the third wheel of marketing when it is a real powerhouse itself.


LinkedIn has over 675 million monthly users making it one of the largest platforms online. Not only you can interact with each other on this platform but also find jobs, recruit professionals and influence people. Here you will find professional managers and CEO's, employees, students, influencers and decision-makers.
There are 30 million companies on LinkedIn, which makes this platform one of the best targets for B2B advertising.
By paid and non-paid LinkedIn ads, you can reach your target audience and promote your brand or services. The most important way of promotion in this platform is lead generation on LinkedIn.
So, let's see how you can run successful LinkedIn ads.
First, you need to know the goal or your objective for running this campaign. Let's take an example that you want to promote a professional course on project management and want to target managers based in Stockholm.
What are your campaign goals?

In this LinkedIn ad campaign, we are offering a project management coarse. Our target audience is business managers based in Stockholm. Our campaign budget is $100. The goal of this campaign is to acquire leads from qualified members. The information we are requesting from leads:
Name

Job title

Industry

Business phone number

Email
How To Set Up A Lead Generation Campaign On LinkedIn
Here are five easy steps for you by which you successfully start your LinkedIn ad:
Select your ad campaign account

Campaign objective

Choose your target audience location

Select audience demographics

Select your LinkedIn ad format

Set your budget and schedule

Publish your ad
So, let's create our own LinkedIn ad using the above-mentioned example.

Go to your LinkedIn and select a campaign account.

2. Decide your objective for your campaign. In our Stockholm example, we choose lead generation to gain useful information from interested prospects.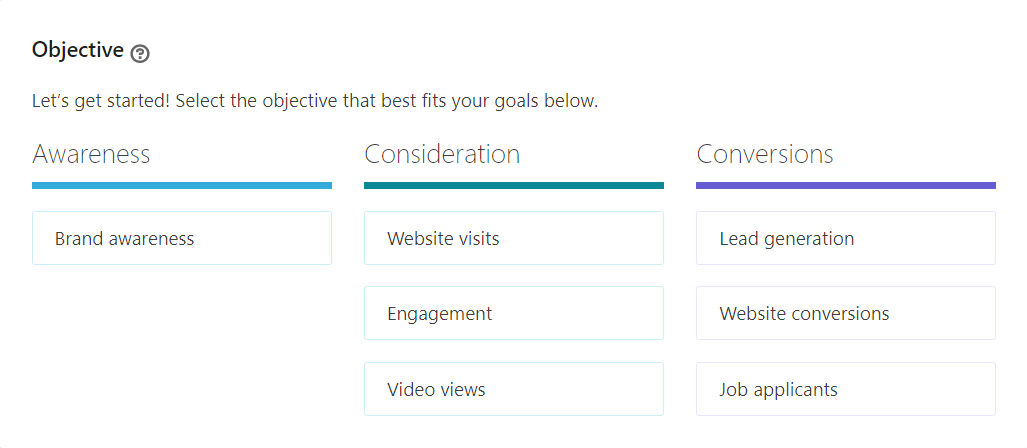 3. Now you can enter your target audience. You can include or exclude regions and tailor your LinkedIn ad for your location.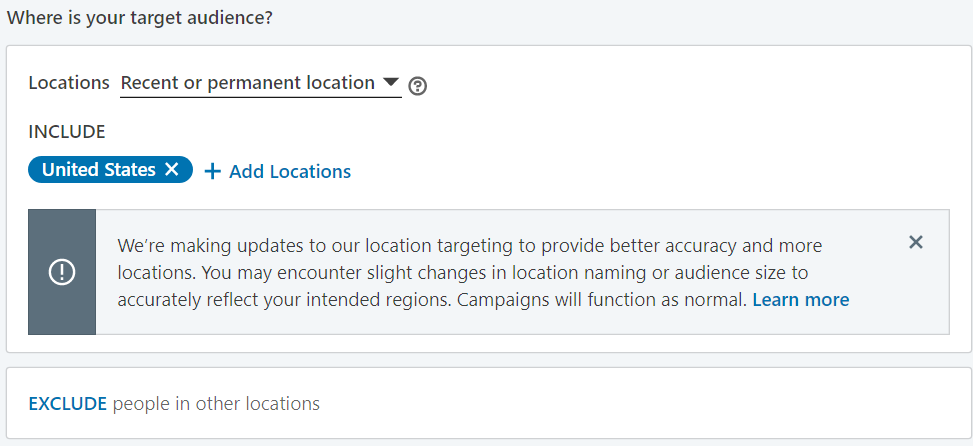 4. On your next screen, you will choose the specific demographic you want your campaign to target. You can choose LinkedIn members based on: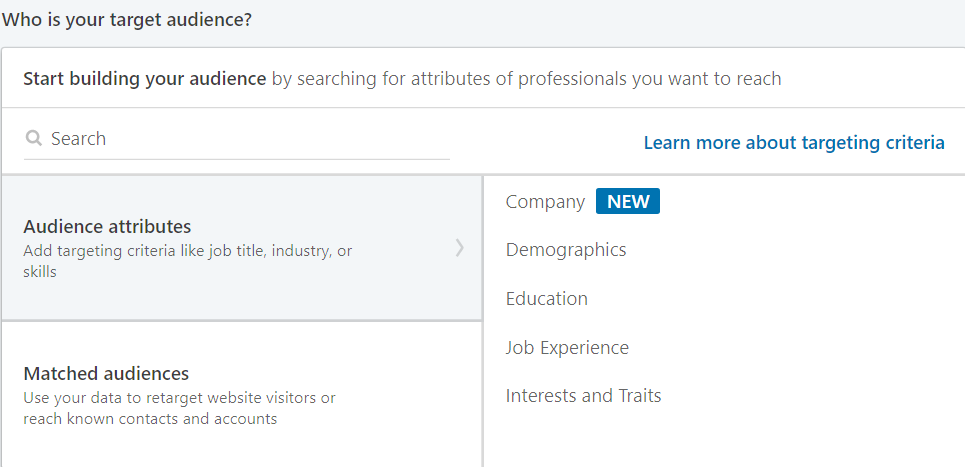 Company

Demographics

Job experience

Interests and traits
5. Now once you are done with this, you have to define your budget, which was $100 in our example and schedule the campaign. With this budget, you should be able to gather valuable data and adjust your campaign accordingly.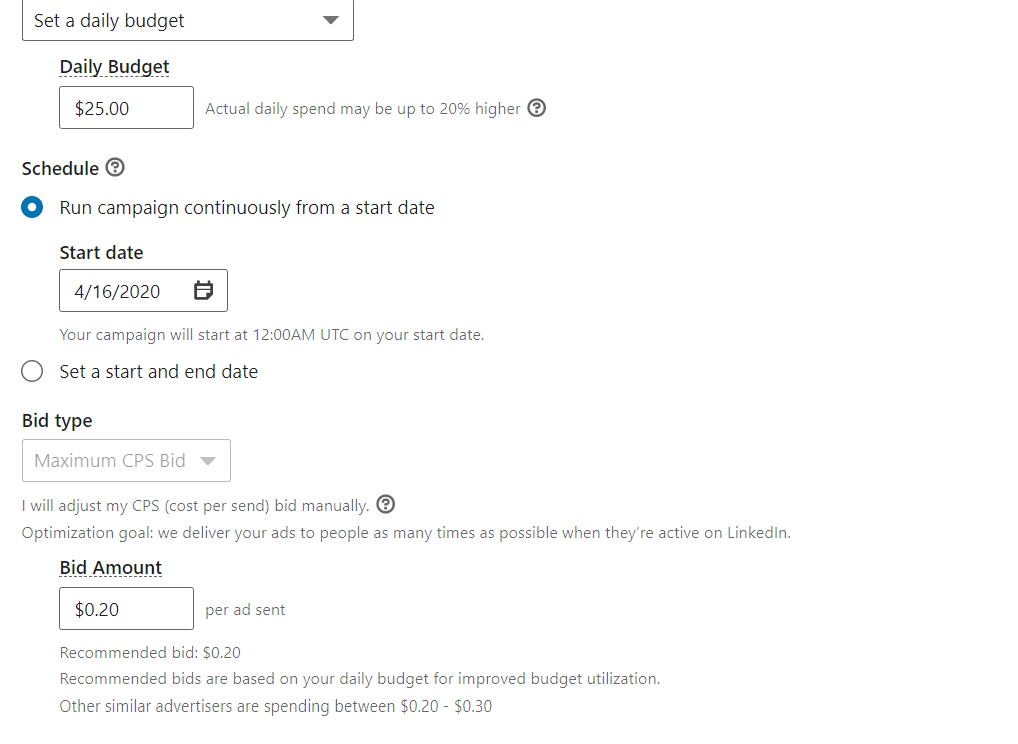 6. In the next step, you need to select your LinkedIn ad format. Here are the options:
Single image ad

Carousel image ad

Video ad

Message ad

Conversation ad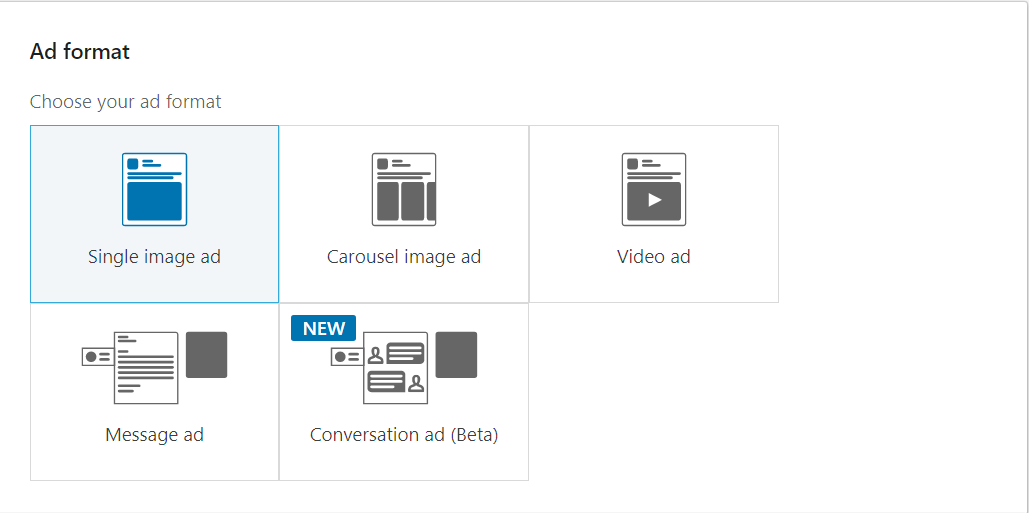 * To run this ad you must have a company or showcase page associated with your account.
You can then select the add placement on the LinkedIn platform.
According to LinkedIn,
You can reach up to 25% more of your target audience by running your ads on LinkedIn and our partner apps and websites.
In our Stockholm example, here are some examples of its parameters:
Geographic (Region)

Years of experience

Company connections

Company followers

Fields of study

Degrees

Job title and much more
LinkedIn ad format
Setting up your ad format with new or existing content based on your desired action. In our Stockholm example, we are getting leads for project management coarse. Here are some examples of popular calls to action to generate leads:
Keep me informed.

Talk to us.

Give us a call.

Find out more!

Learn more information.

Click here and save!

Sign up for our newsletter.

Take action!

Join our mailing list.

Join here.

Become a member!

Start today!

Get involved!

Subscribe to our blog.

Follow these steps!

Partner with us.

Start a trial.

Try us out now.

Let's talk.

Try it today.
7. Publish your ad. Your ad will be sent for review to make sure it meets all LinkedIn ad guidelines.
Well done!
You have completed all the steps successfully. If done right, your LinkedIn ad will generate some high quality targeted leads for your team to nurture.
Conclusion
Do you know that according to Amazon, LinkedIn was the 21st biggest website in the world in 2019?
Its time now that the marketers start paying attention to this fantastic opportunity as most of the multi-national companies are highly dependent upon LinkedIn. Being one of the biggest social media sites, marketing on LinkedIn can help your business engage with professional and business level talents.
Either you are doing a sales process or marketing for your e-commerce business LinkedIn can help you out to reach out to the real target market. So, if you are not already on it, its time that you jump on the bandwagon and start using it to complete your marketing goals.
Indeed, LinkedIn in the marketing world is not the most popular option, but if utilized correctly, it can really give you the traffic you need. By following this guide of LinkedIn advertising for lead generation, you can get unique and high quality leads for your campaign.