What Is Your Reputation Score On MyLife.com?
by Staff writer, on Feb 6, 2020 11:35:47 PM
What You Need To Know About MyLife.com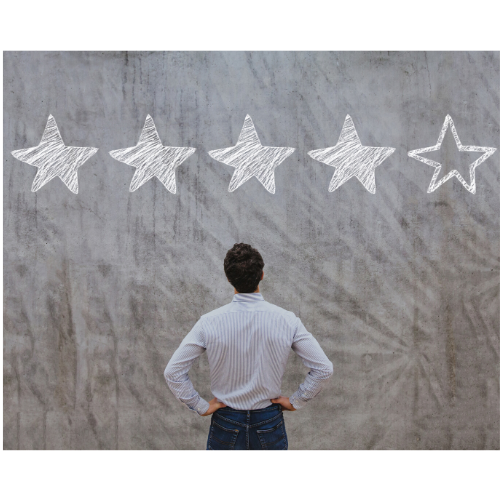 MyLife.com
is a data-aggregate that gathers
personal information
through public records and other sources to automatically generate a MyLife page for you. Its data-aggregate makes it easy to find your data throughout the web.
The public page can highlight a wide variety of personal information such as:
Past and current addresses

Your age

Phone number

Education

Photographs

Your bio

Email addresses

Families

And more
Other things include your review section which encourages other members on the site to rate you or make an instant judgment of your brand's image and reputation. MyLife uses all this information to compile or create a reputation score. MyLife has more access to your data than others in the people-search industry.
What Is MyLife Reputation Score All About?
The company claims that it is a person's reputation score in which customers, consumers, and competitors search for a business and an immediate numerical value of such an online brand image.
The only thing that differentiates MyLife from other data aggregate sites is the limited number of services they offer such as address histories, contact information for a small, one-time fee. But MyLife generates your reputation score using all your information.
How Your Reputation Score Is Calculated
The company said they need the following information for them to be able to calculate an individual's reputation score:
A court and criminal records

Social media sites

Property records

Work history records

Financial records

Current address

Phone numbers

Education

Review sites

and many more.
MyLife also allows people to search for anyone in the U.S, read their auto-generated public page and review them as well.
MyLife says your reputation score is calculated using a proprietary algorithm that incorporates details in your background report and reviews written by those who know you. It says many things about your character and life experiences and is used to assess you in many situations.
There are a lot of things that go into your MyLife reputation score. MyLife.com has a great impact on your online reputation. However, a well-defined online reputation management campaign can get both moving in the appropriate way.
Is Your Reputation Score Hurting Your Career?
A good reputation score ranges from 0 to 5 on MyLife. The highest number (5) puts you on the high end of the website. The company says a bad reputation can hurt you personally and professionally.
How MyLife Reputation Score Work?
It works by crawling through public records and social media websites throughout the web in search of pieces of information that make up your online reputation. Then use all the information to develop your background report.
Details MyLife Provide
The company user-friendly dashboard features an individual's online reputation score and background report side-by-side and also offers background information about that person.
You can as well review your customized report alongside a little summary which includes your current addresses, property, current and previous job, phone numbers, education, age bio, and your social media profiles.
How Social Media Affects My Mylife Reputation Score
Your social media impacts greatly on the quality of your MyLife reputation score. The reason is that your records are based on the data that make up your online reputation.
What To Do When MyLife Have Your Information
MyLife compiles about your personal life and sadly pulling that information from various public records. In this digital age, your data is being mined like never before.
This includes:
Phone numbers

Social media

Age

Bio

Property

Current addresses
If you don't get your personal information removed it can harm you and your business. There are many competitors, hackers and criminals are ready to use your personal information to harm you.
How To Remove Your Personal Information From Mylife.Com
For those of us with privacy and identity theft concerns, the only way you can remove your data or information from MyLife.com is by following these steps:
1. Send a request to privacy@mylife.com
2. Call their customer care at (888) 704-1900.
You can choose either of the above options. Be sure to include information such as your first name and last name, current previous addresses and your date of birth in the request.
Lastly, don't forget to request your personal information to be removed from ALL sites owned by MyLife.
Why Should You Work With A Reputation Management Firm?
A well-customized concentrated online reputation management campaign can be the solution to your MyLife reputation score. This can be done by:
Reducing the impact of negative feedback or reviews, articles and public data adversely affecting your brand reputation.
Creating and curating brand-positive assets that can boost your brand image and search presence.
Crafting a brand reputation more resilient to threat and appealing to online clients.
Well-Defined online reputation management campaign can help take the sting of a bad MyLife reputation score by placing you in total control of your online brand narrative.
No matter how MyLife may point out vital things affecting your reputation, a well-planned and solid online reputation management company would be the lynch pin you can use to fix your reputation score and restore back your online reputation.
About NewReputation
At NewReputation, we're passionate about businesses, people and brands being represented fairly online. Every day we see the high-level damage that bad press, negative reviews, social media chatter, etc. do to brands, businesses and people all over the globe. We devote time and resources into developing the best strategy for our customers to improve their online reputation.
If you have negative search results or are vulnerable to a reputation attack, we can help! Contact us today for a consultation.